Ask any support/technical support/issues here
Hey i keep getting the following error when starting the game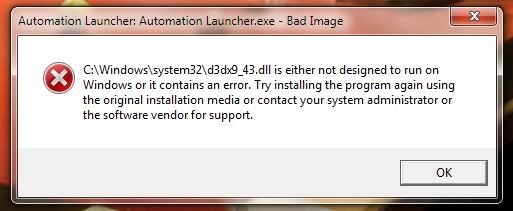 nothing i try seems to fix it
Developer - Lead Beta Tester/Producer/German Efficiency Expert

Posts: 1311
Joined: Thu Mar 10, 2011 11:00 pm
Location: Erzhausen, Germany
Cars: I owned a Twingo... totally bad-ass!
Hmm, this is a DirectX 9 error, so I would assume that you are not running the latest version of DX9? Have you tried (re-)installing it?
Hi

Im running DX11 which is what the program dowloaded during the setup process
Developer - Lead Artist

Posts: 2402
Joined: Wed Apr 14, 2010 6:36 pm
Location: Melbourne, Australia
Cars: 1994 Mazda MX5 with big cams - 101RWKW
file as requested

BTW im running a 64bit system, dont know if that matters?
Right got the game working but cant get the forced induction part to work, ive got my code but dont know where to put it?
Developer - Lead Beta Tester/Producer/German Efficiency Expert

Posts: 1311
Joined: Thu Mar 10, 2011 11:00 pm
Location: Erzhausen, Germany
Cars: I owned a Twingo... totally bad-ass!
Forced induction is not available yet
we need to make it first. If you run the game via the "Play Game" button then you will have all the content which is available right now.
---
Who is online
Users browsing this forum: No registered users and 1 guest